SHRM-CP™ / SHRM-SCP™ Exam Prep
Quick Course Facts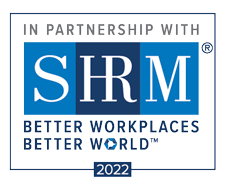 Course Description
Prepare for the:
SHRM Certified Professional (SHRM-CP™)
or
SHRM Senior Certified Professional (SHRM-SCP™)
This Exam Prep course is based on the SHRM Learning System. The curriculum reflects modules based on the SHRM Body of Competency and Knowledge (SHRM BoCK™):
HR Competencies
People
Organization
Workplace
Prerequisites: SHRM-CP™ and SHRM-SCP™ Eligibility Criteria
You will expand and test your knowledge by applying practical, real-life competencies in areas critical for HR career success.
Study materials include online resources to streamline study time, accelerate learning and build confidence for passing the exam.
Verify with your employer for possible tuition reimbursement.
Course You Will Take
HRPO-2030 SHRM-CP / SHRM-SCP Prep
Check course availability
Under Term, select a Continuing Education (CE) Term.

Example: CE Qtr 3 2021 Mar-May

Under Academic Level, choose Continuing Education.
Select Search.
Use the Filter Results menu to help you narrow your search:

Under Availability, choose Open Sections Only to find classes that aren't full.
Under Subject, choose a subject to further filter the results.
How to Apply
Get started: Apply & register for class
Contact
Northwest Campus
Erma C. Johnson Hadley Northwest Center of Excellence for Aviation, Transportation & Logistics (CEATL)
Northwest Alliance Workforce Programs
Call 817-515-7707
Updated June 06, 2022