Salzburg Student Scholars Global Citizenship Program
Our International Initiatives Program invites applications from highly-qualified students to participate in the TCC 2016 Salzburg Student Scholars Global Citizenship Program.
What is the Salzburg Student Scholars program?
The Salzburg Student Scholars program gives you an extension in study to:
Enrich learning
Build awareness and understanding of global citizenship
Cultural appreciation and tolerance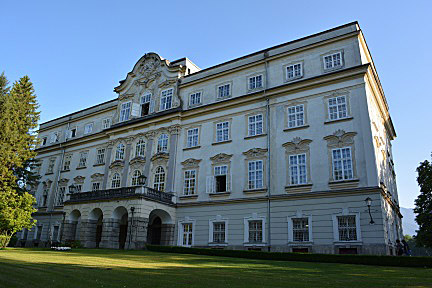 You will complete 2 courses to receive 6 hours of college credit. Courses start and end at TCC. You will also attend an intensive week-long session hosted by the Salzburg Global Seminar in the summer (May 22-29, 2016). The session takes place at the historic palace of Schloss Leopoldskron in Salzburg, Austria.
Am I eligible?
To be eligible, you must:
Be enrolled at TCC for a minimum of 1 long semester (during the academic year)
Be in good academic standing (a minimum grade point average of 2.0)
Have or get a passport (or VISA if required) 1 month prior to departure
Purchase travel insurance through the travel provider prior to departure
Sign a waiver and release of liability for international travel
Meet the physical demands of the trip
Submit to a background check
Disclose any and all medical conditions that may impact travel
Complete the electronic student application
How much does it cost?
If you are selected as a program candidate, you are responsible for paying $500.00, plus tuition and fees, by May 1, 2016.
Payments can be made at any of our Business Services offices.
The Salzburg Global Seminar Global Citizenship Program is the only travel-based study largely subsidized by TCC. Financial aid and scholarships may be available.
How do I apply?
2017 application coming soon.
Contact
Office of Program Development/International Initiatives
817-515-5229
salzburg@tccd.edu
Updated September 08, 2016