Breaking Down Barriers
TCC joins community effort to foster training and skills needed by the regional and national workforce
Today, getting ahead means heading to college. With more jobs requiring some sort of postsecondary credential, filling those positions with skilled talent is critical to the regional and national economies.
Currently, 39 percent of Tarrant County adults hold an associate degree or higher, but 65 percent of jobs in the modern economy require some sort of postsecondary certification, according to multiple reports.
To address this demand, Tarrant County College has joined the Tarrant To & Through Partnership (T3), a community-wide collaborative effort focused on ensuring that more Tarrant County students earn postsecondary credentials and have the training and skills to thrive in today's workforce.
"Investing in access and completion for under-resourced populations will have a long-term transformational affect within the Fort Worth and Tarrant County region," said Jan Clayton, vice president for student development services at TCC Northwest. "Research indicates that early exposure to higher education increases the number of students who enter colleges and universities and obtain degrees or certificates."
Under this partnership, TCC is providing equitable educational opportunities by providing various student success initiatives to ensure first-generation and diverse student populations enjoy equitable educational opportunities. Clayton leads a team of TCC educators and leaders collaborating with T3.
"First-generation college students need to build a literacy around the college experience that includes understanding how to navigate structural barriers, processes and how to develop college readiness skills," Clayton explained. "In fact, some of this work is best accomplished by initiating it at the middle-school level."
Launched in fall 2020, T3 is a coalition of educators, leaders and everyday advocates working with K-12 schools, postsecondary institutions and community partners to improve student outcomes in Tarrant County. Current higher education partners include TCC, Tarleton State University, Texas Christian University, Texas Wesleyan University, The University of Texas at Arlington and the University of North Texas at Dallas.
T3's Director of College & Career Success Rachael Capua sees the organization as a connector to key services across the county. "This effort will be a key player in boosting the Dallas-Fort Worth region's workforce readiness efforts by providing and testing an innovative combination of college and career coaching/advising, tuition assistance, increased exposure to industry for students and a robust technology platform to support and track students," she said.
Leveraging national best practices and building on existing efforts, T3 is dedicated to improving student outcomes in three primary areas:
Graduating more students from high school who are college-, career- and military-ready.
Helping more students enroll in a postsecondary pathway with confidence.
Empowering more students to persist and earn a degree or credential and enter the workforce prepared for success.
During the program's first year, approximately 24,000 students at 21 Fort Worth ISD high schools were eligible to participate in this innovative program. Of those, 83 percent are from low-income households. The good news is that the program is free to all eligible students.
One Diamond Hill-Jarvis High School staff member who participated in an anonymous survey believes the T3 program is a game changer for many students and their families. "[The T3 program] has helped students realize that the pathway to continuing their education can be attainable within their community, especially since a majority of the students come from a low-income background," the staffer said.
In order to become a T3 scholar and unlock all benefits associated with the program, students simply take the T3 Pledge and agree to graduate from high school, submit financial aid paperwork, complete community service and apply to a T3 partner college or university. This year's T3 scholars planning to attend TCC will receive their formal introduction to the community college through a summer bridge program.
In the fall, each eligible T3 scholar will receive a "last dollar" tuition-free scholarship to TCC for up to eight consecutive semesters or the completion of a certificate or associate degree. The scholarship will cover any remaining tuition costs after all Pell grants and/or other federal, state or institutional aid have been applied. Students also will have access to persistence coaching and transfer services support to ensure a smooth transition to a four-year partner university.
"The T3 Program will increase the number of high school graduates, increase access to higher education and increase the number of degreed and credentialed graduates entering the workforce," said Clayton. "Healthier communities, stronger economies and a more engaged electorate are some of the benefits."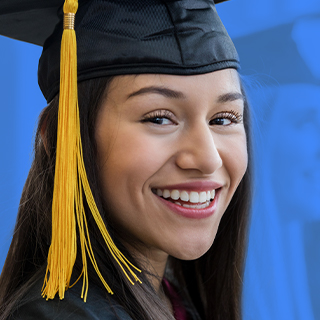 Earning a college degree or certificate can have a significant impact on a student's career and life. Associate degree holders, for example, earn $7,300 more (and up) per year than their peers with just a high school education, which translates into more than $293,000 over a typical 40-year career, according to a Northeastern University report. That's why high school students need a clear and affordable pathway to pursue higher education.
Local employers have a high number of unfilled jobs in various sectors due to the ongoing skills gap. Education leaders are betting this innovative partnership will help close that gap.
"This is a personal mission," said FWISD Chief Innovation Officer David Saenz. "This is the story of my family and countless families that look like me. That is my driver. Postsecondary success is ultimately to and through college or postsecondary credential, which will give students the tools necessary to affect change for their family and generations to come."
Find more information about T3.