When Celia Mwakutuya came to North Texas from Zimbabwe, she did not intend to go to college. She did not even have a high school education. However, she wanted her teenage son to earn a degree – and when he would not enroll, Mwakutuya did the one thing she knew would motivate him: she became a student herself. She began with college readiness testing at Tarrant County College's Northeast Campus in 2012.
"Two weeks later, my son said, 'Mom, I need to challenge you. I'm going to school too,'" Mwakutuya remembered.
Mwakutuya initially planned to drop out once her son enrolled.
"I thought I would be overwhelmed by all the choices and wouldn't know what to do," Mwakutuya said. "TCC helped me, though, and I kept going."
A new approach to education at TCC is making it easier for students like Mwakutuya to find their path to success. The College is implementing a guided pathways model, also known as career pathways, part of a nationwide movement to reshape the college experience.
"Community colleges have historically been very good at giving students access to higher education," remarked Allen Goben, president of the Northeast Campus. "We could provide classes and college credits extremely well. But it takes a focus on the bigger picture to boost student success on a grand scale."
The guided pathways model provides that bigger picture. The idea is to help students visualize their professional goals from the outset and then provide a clear roadmap and tangible resources to get there in the most efficient way. Before the current approach, students navigated college in a somewhat fragmented way, piecing together classes and attempting to forge their own way forward. Now TCC and other forward-thinking colleges are creating defined, flexible pathways that take students from their initial contact with the institution to graduation and beyond.
For Mwakutuya, her pathway began in the Chancellor's Emerging Leaders Program, designed for students who do not meet college readiness standards in reading, writing and math. The program builds academic skills as well as leadership qualities to help students become successful in college and in their careers.
"Emerging Leaders gave me the foundation for college and helped me overcome challenges. The program connected me to a mentor who encouraged me to think about how all of this would make a difference in my future," Mwakutuya said.
The Chancellor's Emerging Leaders Program is a reflection of TCC's guided pathways philosophy, says Magdalena de la Teja, vice president for student development services at the Northeast Campus.
"Students meet community leaders, shadow professionals in the business sector and have other hands-on career experiences while developing college competencies," de la Teja explained. "They come out of the program able to visualize a successful future with the support of College faculty, staff and resources. That's the pathways premise at work."
It is an approach that is gaining momentum across the country. While the trend toward outcome-based education began a quarter century ago, it got a major boost through the American Association of Community Colleges' 21st Century Initiative. The organization's 21st Century Commission issued a report in 2012 that evaluated challenges and opportunities for this fast-growing sector of higher education.
"We have to create the kinds of institutions that support long-term success," said Goben, a member of the 21st Century Commission.
Passing this class or that class is important, and we help students do that. But even more critically, we want to guide them from their starting point – whether they've been in high school, a job or out of the workforce – all the way to career success. It should be a seamless process. To make that happen, community colleges must refocus our mission, restructure our institutions and reconsider what we want our students to get out of their time with us.

President Allen Goben
A paradigm shift of this magnitude is not an easy process. It requires both cultural and institutional change of major proportions. TCC began taking steps to create a more fluid experience – implementing programs to help students connect their courses, programs, skills, credentials and professional goals. Instead of academic and technical departments existing separately, the College recently adopted career clusters from the national career pathways model. Also used by the State of Texas, the clusters bring together programs in similar fields, making it easier for students to find degrees and certificates that match their career interests.
"Students who come to a community college are career seekers," said Sheryl Harris, TCC's executive director for instructional and international initiatives.
Most students arrive on campus without a full understanding of which path they should follow. We introduced a new model that would serve as an expressway to their goals.

Executive Director Sheryl Harris
The College invested in technology to assist students in finding the pathway that suits them. All participants in new student group advising are now asked to take a career exploration assessment through web-based software called Career Coach. Students – and the general public – can get job suggestions, degree options as well as wage and employment information with just a few clicks on the TCC website.
Additionally, as of fall 2015, all first-time college students are required to complete the MyPlan assessment before registering for the next semester. The software delves deeper into personality type, strengths and professional interests. TCC students also are encouraged to declare a major from the start.
"Even if students end up changing course, they have a goal," noted Harris. "That's half the battle."
The guided pathways approach continues with advising and counseling. In addition to general advisors, in 2012 the College began offering students access to special career technical education advisors whose role is to assist students in their cluster with course selection and program completion. Last year, TCC also brought career success coaches on campus to ensure students are on the right path for their professional goals. Advisors work with students to develop a personal roadmap to their career and help them steer clear of unnecessary courses – which slow their time to completion and, if they pursue a bachelor's degree, count against the 120-hour limit before higher tuition rates are assessed.
Student Tori Moore initially began visiting advisors because it was a requirement of a scholarship she received. It turned out to be key to her success in college.
"When I decided to switch my major from science to business, I was nervous and thought I would lose a lot of the credits I'd earned," said Moore, a student at Northeast Campus. "But my advisor printed out a degree audit and showed me how to get where I am today."
Since that time, Moore has visited an advisor every semester to make certain she is effectively and efficiently working toward her goal of achieving an associate degree and transferring to the University of Texas at Arlington for a bachelor's degree.
"I strongly encourage students to talk to advisors. They not only help you with your class and career choices, but they also help you feel connected to the College. You know that the staff cares about you," Moore reflected.
Students shouldn't try to do college completely on their own.

Student Tori Moore
Moore is far from the only student with multiple credentials in her future. As part of its focus on guided pathways, TCC is promoting the concept of stackable credentials – sequences of degrees and certificates students can earn over time, leading to increased marketability for employment and higher wages. As part of that process, the College is creating a greater sense of connection between its credit and noncredit offerings, according to Fred Schmidt, the College's manager of Community & Industry Education program development.
"There may be an institutional distinction between credit and noncredit programs, but students can go back and forth between those areas and benefit from both," said Schmidt.
For example, a student might begin with a noncredit technology certification and enter the workforce, then return to TCC for an associate degree in computer programming. The student might go on to a university to get bachelor's and master's degrees; he or she could even return to TCC at that point for an advanced noncredit certificate for résumé enhancement.
"People enter their pathway at various stages of readiness," said Judy McDonald, executive director of Workforce Solutions for Tarrant County. "Students gain skills, enter the workforce, come back to education for skill upgrades and move progressively upward in their careers.
The career pathways approach recognizes the 21st century reality that lifelong skill upgrades are necessary to remain competitive in our global economy.

Executive Director Judy McDonald
At whatever level students enter TCC, the guided pathways system will work for them.
"This approach is intended for all career interests and all levels of academic achievement," said Goben. "It's a way of personalizing higher education for each student."
The implementation of the guided pathways model at TCC is not happening in a vacuum. The College works closely with other education institutions, including school districts and universities, as well as with workforce partners such as local companies and Workforce Solutions for Tarrant County. In some cases, Workforce Solutions even helps offset the cost of students' training.
As part of Community & Industry Education, Schmidt is tasked with aligning curriculum and credentials with the needs of area employers.
We work with business and industry on an ongoing basis. They help us shape programs on the front end, and we also follow up after students are hired to find out how we can refine our training. It's a continuous process to ensure the College's pathways correlate to what students will experience in the workforce.

Manager Fred Schmidt
All of these factors work together to extend TCC's mission beyond just access to encompass retention, success, completion and support for professional accomplishments.
"Access to college is important, but it's not enough," said Goben, "If students don't have a tangible plan, they may give up on their education when life happens. If you have a plan, life still happens, but you have a roadmap through it."
While students are already benefiting from this approach, TCC continues to flesh out the guided pathways model. Future work will focus on continued development of curriculum and programs to even more closely align with employment needs as well as enhancing communication with all stakeholders – with an ultimate goal of meeting all new students where they are and putting them on a path to academic and professional accomplishments.
Celia Mwakutuya's pathway took her from developmental education to success as a college student. Like her son, she will soon graduate with an associate degree. Mwakutuya then plans to transfer to Texas Woman's University and earn a bachelor's degree in social work.
"From almost the very beginning of my time in college, I was confident that I would be successful," she recalled. "And that's because TCC helped me find my way."
---
Career Pathways
Agriculture, Food & Natural Resources
Professionals in Agriculture, Food & Natural Resources have varied occupations that share an appreciation for the natural world. TCC students in this pathway receive hands-on training to prepare them for careers as landscape architects, pet care workers, floral designers, water and wastewater treatment system operators and more. Tarrant County is expected to have increased demand for many professionals in this area in the coming years.
Architecture & Construction
The Dallas/Fort Worth Metroplex is the largest metropolitan region in the southern United States. Projections call for continued local population growth, meaning there will be continued demand for skilled architecture and construction technology professionals. TCC offers a number of Architecture & Construction programs, with graduates going on to work in architecture technology, construction management, computer-aided drafting and design, interior decorating and related occupations.
Arts, Audio/Visual Technology & Communications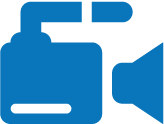 The Arts, Audio/Visual Technology & Communications pathway brings together creativity, expression and technology. The College's programs in this area span a wide range of fields including dance, drama, graphic design, music, photography, visual arts, English, foreign languages, English for speakers of other languages, journalism, radio-television-film, sign language interpreting, speech, voice acting and web design. Students are given the resources to turn their passions into professions, with growth projected in Tarrant County for many occupations in this sector.
Business, Management & Administration
Business, Management & Administrative workers are needed in every type of industry. Professionals in this area may have expertise in finance, accounting, auditing, purchasing, marketing, human resources, administrative assistance, office management or another specialty. Employment opportunities increase with advanced education and relevant experience. Many of TCC's Business, Management & Administration programs offer stackable credentials—awards that students can earn over time, leading to increased marketability for employment and higher wages.
Education & Training
Education & Training is regarded as a strong career pathway, with an ongoing need for professional educators. TCC's Education & Training programs provide the knowledge and skills for graduates to teach young children, adult learners and all students in between. Career options include childcare workers, preschool teachers, K-12 teachers, teacher assistants, school and childcare center administrators, librarians, library technicians and corporate trainers.
Government & Public Administration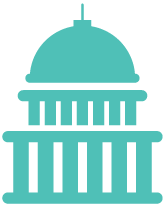 The College's Government & Public Administration programs educate students for occupations in the public sector. Graduates may work in the court system, municipalities or government agencies. TCC gives students a solid foundation for their careers through programs such as government, history, economics, sociology and Spanish-language court interpretation/translation. The public sector is generally a stable employment field.
Health Care Professions
The Health Care Professions sector includes a wide range of specializations and offers both frontline, patient-centered careers as well as jobs that support medical providers from behind the scenes. Jobs in the health care field are among the fastest-growing occupations in Tarrant County, and TCC has a dozen credit programs (with more in development) and 11 noncredit programs to meet the area's health care needs. Students receive clinical training in their field of choice and are well prepared for required certification exams.
Hospitality & Tourism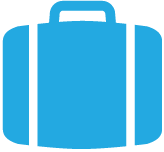 The Dallas/Fort Worth region is the top tourist destination in the state, with an abundance of restaurant, hotels, convention centers and other amenities. This creates extensive opportunities for Hospitality & Tourism professionals. TCC offers programs in hospitality management, culinary arts, restaurant management and wedding/event planning, preparing students for careers in the Metroplex and beyond. Students train in the industry's preferred technology and business practices, gain customer service skills and network with leaders in Hospitality & Tourism professions.
Human Services
The Human Services pathway encompasses a range of professions that center on working with individuals or families and empowering them to lead better, healthier lives. Graduates of TCC's Human Services programs enjoy careers as childcare workers, sign language interpreters, dieticians, fitness trainers, counselors, social workers, community health workers and more. Tarrant County is expected to need more professionals in this sector in the years to come.
Information Technology
Information Technology is one of the nation's biggest and most rapidly growing employment areas. TCC's Information Technology programs train students in a variety of specialties, such as network support, game programming, web/Internet services, security, convergence technologies and cloud technology. Students benefit from high-tech facilities equipped with the latest computer equipment and software. This pathway also includes different kinds of information-based fields, such as library technology and geographic information systems.
Law, Public Safety, Corrections & Security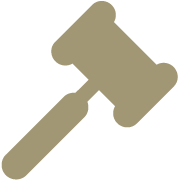 Law, Public Safety, Corrections & Security is a robust field of employment, with trained professionals needed in every community. The College's programs in this pathway provide real-world training for future police officers, firefighters, emergency medical professionals, occupational health and safety specialists, paralegals and others. TCC partners with law and public safety agencies to enhance its curriculum and offer continuing education for working professionals. The Police Academy and Fire Academy boast 100 percent pass rates for state certification exams.
Manufacturing
The Manufacturing sector covers a broad spectrum of fields involved in the processing of raw materials into products. Students in this pathway learn how to build goods and machines, with emphasis on both technological and by-hand manufacturing techniques. Areas of focus include production, process development, maintenance, quality assurance, logistics, manufacturing safety and more. Many of this sector's occupations are in demand, and TCC offers several courses of study—such as welding technology, computer-aided drafting and design, electronics technology and furniture, automotive and boat upholstery—that give students the educational background for manufacturing-related careers.
Marketing, Sales & Service
Marketing, Sales & Service professionals connect businesses and products to customers. TCC programs in this sector include marketing, real estate, call center agent and customer service representative. Students learn the fundamentals of retail and sales, working with clients, market research and advertising. There is a healthy outlook in Tarrant County for many jobs in this pathway. As long as there are goods and services, there will be a need for Marketing, Sales & Service occupations.
Science, Technology, Engineering & Mathematics
The Science, Technology, Engineering & Math pathway, also known as STEM, is critically important to the U.S. economy. The White House has called on the nation to produce 100,000 new STEM teachers and an additional 1 million STEM college graduates over a decade. Jobs often have strong wages, and skilled professionals are in demand. TCC's programs prepare students for a wide variety of STEM careers and give them a foundation for a bachelor's degree and beyond.
Transportation, Distribution & Logistics
The Transportation, Distribution & Logistics career pathway keeps people and products on the go. Professionals in this area range from drivers and pilots to maintenance specialists and the logisticians who ensure efficient, effective transportation of cargo. TCC trains students for careers in logistics and supply chain management, automotive technology, aircraft maintenance, professional piloting, flight instruction and railroad dispatching. Careers in this sector pay well, and the need for Transportation, Distribution & Logistics professionals is expected to grow.