Community Colleges vs. For-Profit Schools
Which Is the Better Fit?
Choosing between a community college and a for-profit proprietary institution is one of the most critical decisions a student can make. It's important for students to consider a variety of factors before selecting a college, including the transferability of the institution's credits and the ultimate return on investment. Texas has more than 450 universities, community colleges and trade schools offering degrees and certificates, so selecting the right institution could mean the difference between future success and failure.
There are approximately 3,200 for-profit institutions in the U.S. These two- and four-year institutions are operated by private, profit-seeking businesses that receive the bulk of their financing through student aid (mostly grants and loans) from the federal government. A 2012 Senate investigation revealed that the nation's 15 largest for-profit colleges took 86 percent of their budgets from federal taxpayer dollars. In fact, for-profit colleges enroll between 10 to 13 percent of college students, yet receive 25 percent of all federal financial aid funds.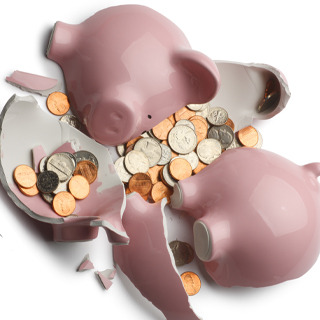 On the other hand, community colleges are publicly owned and receive the majority of their financing through operating subsidies from state and local governments. For more than 50 years, Tarrant County College has been a good steward of taxpayer dollars. An independent economic impact study found that taxpayer investment in TCC yields a benefit-cost ratio of 4.1 or a cumulative value of $4.10 for every $1 of public money invested in TCC, providing a strong return on investment for Tarrant County residents.
Not too long ago, for-profit colleges looked like the future of higher education. Supporters of for-profit colleges, such as DeVry University and Universal Technical Institute, are quick to highlight the multiple degree and certificate options available to students, especially those looking to advance in their careers. As early adopters of online learning, for-profit colleges were seen as a good option for people needing to gain skill-based training while they work full-time. Most schools are focused on the professional skills and training that help students get jobs, such as automotive technology, health care or network support.
According to David Ximenez, TCC's associate vice chancellor of enrollment and academic support services, enrolling in a community college is better than pursuing a degree at a for-profit school. "Community colleges tend to have more academic program options, more flexible schedules and campuses that are conveniently located," he explained. Community colleges are the primary providers of technical education, awarding 91.5 percent of all technical associate degrees and certificates in Texas.
"TCC also offers plenty of online options for students who prefer this learning modality. In fact, there are several degrees students can earn 100 percent online through our accredited virtual campus, TCC Connect," Ximenez said.
So which option has the better reputation? Community colleges tend to have better name recognition and are well-respected by employers. Regionally, companies of all sizes are struggling to meet an ever-increasing need for broad skill sets across various industries and occupations, and TCC continues to answer the call by serving one out every 22 Tarrant County residents.
According to a 2016 "Top 100 Associate Degree Producers" report released by Community College Week, TCC ranked #5 among all community colleges in the total number of associate degrees awarded in all disciplines and ranked #27 in conferring two-year certificates in all disciplines. Since 2016, TCC has awarded 25,691 associate degrees and certificates to graduates, including students from its early college high schools.
Research shows that students at Texas' for-profit colleges graduate at lower rates than their peers at public community colleges, with some deciding to enroll at community colleges. In some cases, however, the degree programs or certificates earned at for-profit schools aren't being accepted by employers or traditional colleges and universities.
"Those who transfer from a for-profit institution will have an extremely difficult time, as up to 90 percent of their credits will be deemed as nontransferable by most institutions," said Michael Itkowitz, senior fellow at the Washington, DC-based public policy think tank, Third Way. "This costs them time and money that cannot be recovered. In contrast, community college credits are more readily accepted, especially at four-year public institutions. This provides for a more affordable postsecondary credential, while also speeding up the time to degree completion. While some of this may be an issue with the type of curriculum being offered, there is also a general perception that for-profit education is less rigorous than that of a public or private college."
So much of the criticism leveled at non-profit schools in today's environment involves money. Many of the career and technical schools are being accused of overcharging students for a lower-quality education. Credit for credit, for-profit schools cost two to four times more than public institutions. While tuition at TCC is $64 per credit hour, the average tuition for the same credits at for-profit schools is $647, according to a 2018 Forbes report.
Since for-profit students pay more, they also get saddled with more student loans to pay back. Approximately 88 percent of for-profit school graduates have student loans, compared to the 66 percent of public college graduates, according to Student Loan Hero. What's alarming is that approximately 44 million Americans collectively owe more than $1.5 trillion in student loan debt, with that number growing daily. Nearly 13 percent of Texas students attending for-profit colleges will default on their college debt, which leads to personal economic instability.
"Honestly, I wish I had never attended a for-profit school," said Kevin Brooks, a cybersecurity major at TCC South.
I took out about $38,000 in student loans and still didn't earn my degree. And when I first tried to enroll to Tarrant County College, none of the University of Phoenix credits actually transferred.

Kevin Brooks, TCC Student
After earning 98 credits and maintaining a 4.0 average, Brooks found himself starting over at TCC. Now he is five classes short of earning his associate degree and hopes to earn a doctorate in data science.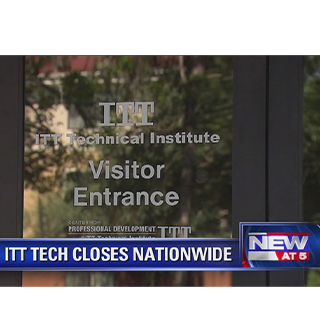 The upheaval in the for-profit higher education industry has forced some schools to close, leaving thousands of students around the country scrambling to complete their education. That was the case in 2016 when ITT Technical Institute closed its 130 campuses after being slapped with a series of sanctions by the U.S. Department of Education.
"Several ITT Technical Institute students were caught in a situation where the credits they attained were non-transferable to most colleges and universities," said TCC Trinity River President Sean Madison. "TCC stepped in to help facilitate the transition of these affected students, many of whom were in their last academic semester. This is just another example of TCC serving the community."
TCC frequently partners with area industries, leading to employers often being right on campus interacting with students and staff. This provides students at each campus a chance to network with potential employers and others working in the field, paving the way to internships and mentoring opportunities.
"On each campus, TCC Career Services connects students and alumni with quality services," said Tracy Williams, coordinator of career services for TCC Northwest. "Because we are taxpayer-funded, we are service oriented." In addition to being résumé experts, staff members provide interview preparation to help students make the best first impression. "Employers know that if their candidate comes from TCC, they received a good education and training. This makes TCC students the applicant of choice."
The nation's current low unemployment rate means fewer students are returning to school or looking to re-skill for new careers and those who do typically enroll at traditional schools. Interestingly, this has led to a new phase in the for-profit industry. Some for-profit institutions are seeking to transition to nonprofit status, either through partnerships or mergers involving traditional institutions. Purdue University purchased Kaplan University in 2017 for $1, then launched the controversial Purdue Global as a nonprofit institution the following year.
As Texas strives to build one of the most educated workforces in the country, it's important to note that all Texas two- and four-year institutions of higher education — public, independent or for-profit — will play a crucial role in meeting the overarching goal of the Texas Higher Education Coordinating Board's 60x30TX plan, which calls for 60 percent of Texans ages 25 to 34 holding a degree or certificate by 2030.
Success is within reach at TCC. Learn why TCC is right for you.