A Road to Success
by Christian Green, TCC Student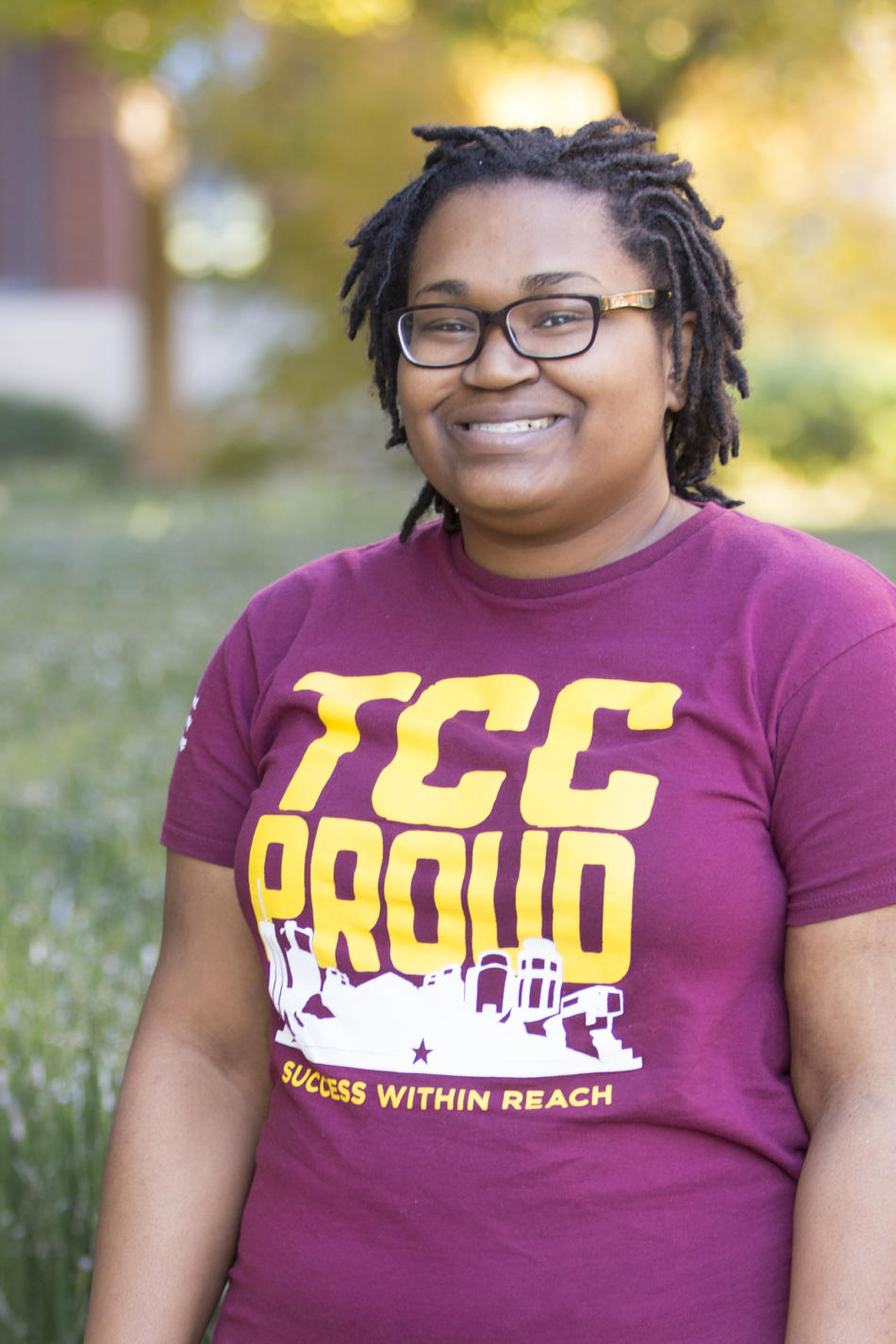 A low battery warning pops up on my cellphone screen, and, for a moment, I consider waiting until the morning to warn my best friend, Christina, of the inevitable. I have to tell her, I think to myself; I decide that if God is going to crush my best friend's heart into several billion pieces, I'm going to be the one to explain to her why we should both convert to a godless religion as soon as possible. I press the green call button.
It rings four times before I get her voicemail. "She didn't answer," I say to God, hoping that He will somehow find a way to comfort me. Beep!
Now I have to leave a voicemail. Should I even leave one?? Is this something that you can tell someone over voicemail?
"Hey Christina, girl, how are you? Still alive, I hope," I pull my knees to my chest; my heart is pounding against my left kneecap, "How's your trip going?" My vocal cords start playing a deadly game of tug-of-war with each other, "Same-old, same-old, nothing happening over here. Ha ha," I laugh nervously.
"I was just calling to check up on you, because, that's what best friends do, right? How was my doctor's appointment, today? Well, it's kind of a funny story," I continue hesitantly.
Suddenly, as a dim, reddish-orange ray of sunlight gently peeks through the polka-dot curtains and rests on my hands, an overwhelming sense of courage consumes me. " Um, so, as you know, I've been sick for a while, missing a lot of school and social gatherings and we've been going to all kinds of specialists and no one has been able to pin down what wrong with me until tod –"
I am cut short by the whooshing sound my cellphone makes when it is powering off. My phone is dead, and now I have to face this life-altering journey of cancer alone.
After months of being injected with myriad drugs and a much-needed survivor's party, I returned to school towards the end of my junior year in hopes of graduating with my class. Though I was not behind academically, I felt behind. My peers knew where they wanted to attend college and exactly what their life was going to be like after high school, while I was trying to make it to senior year in one piece!
My journey at Tarrant County College began at the Trinity River Campus after I graduated high school. Thanks to my high school, Texas Academy of Biomedical Sciences, and taking dual-credit classes via TCC, I will complete my AA degree in spring 2016.
In retrospect, TCC made the most sense economically – we still have more than $500,000 worth of hospital bills and paying $30,000+ for me to continue school would have put us in an even deeper financial hole. It made the most sense with regards to traveling between home and school, especially since I had no intentions on living on-campus – two of the campuses are in my parent's overly protective 25-mile reach!
TCC was the best choice because it provided me with the opportunity to keep going. I do not have distinct plans for the near future – or the remote future for that matter. Hopefully, after I complete my degree here, I will go to a four-year college with a top-notch political science/journalism program. From there, I don't know what I want. All I know is that I didn't want to slow down, and Tarrant County College kept me going.
---