The Path Isn't Always Easy (Part Two)
By Joan and Priscilla
We are Joan (left) and Priscilla (right) from West Africa, specifically Nigeria, where education is held with great importance. Everyone strives for the best education because it creates a better future.
Coming to America was a blessing for our family because we did not come from much. God blessed our family when we won the American visa lottery. Our parents were first to move to America in 2006 and us four siblings joined them on Valentine's Day 2011. We missed our parents for five years! We had heard of the American dream and were finally able to live it together.
It was not easy coming to a different country. We arrived when it was very cold, which we were not used to. When having pizza for the first time, Priscilla could not eat it because it was so foreign. Mom cooked food we were used to, but in three months' time we were able to adjust to just about everything. School was also different because Nigeria was colonized by Great Britain, so it took an entire summer to know the difference between American and British English. We finally got the hang of it!
"Success is not only what we achieve; it is also finding joy in the journey."

Joan & Priscilla
We chose to enroll at TCC because it offered a campus near our home in Arlington and was the least expensive school in close proximity to us. We knew it would be a great starting place to prepare us for a four-year university.
TCC played a huge part in our successful transition to America and we appreciate TCC's resources to help students from different countries. Joan became involved in the Student Leadership Academy and is president of the Student Government Association at Southeast Campus. She is also a campus ambassador and proud member of Phi Theta Kappa. Joan could not have achieved any of this if not for the quality teaching and opportunities at TCC.
Joan will be transferring to UT Austin by Fall 2015 to continue her career goal, which is to be a neurosurgeon. She has always had passion for helping people and chose this field wanting to help her friend Jane, who is an epileptic, but cannot afford a neurologist. Joan feels she can reach out to the world and help by doing what she's most interested in: knowing how the brain works.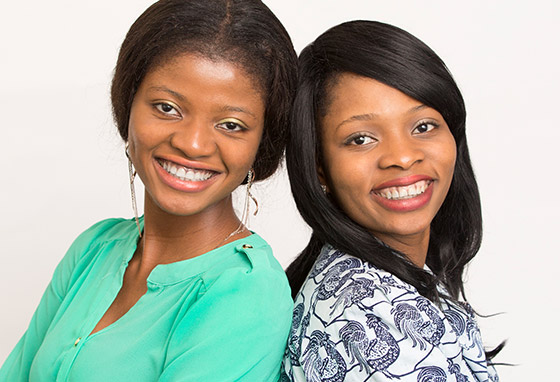 Priscilla is also involved in the Student Leadership Academy, Phi Theta Kappa, Student Government Association and the Democracy Commitment. She has learned skills that could not have been taught in the classroom, such as fellowship, leadership, service and being able to care for others.
Priscilla loved being able to choose her major at TCC based on what she loves to do, which is managing and organizing. She decided to study Business Administration and Leadership. TCC is helping her reach her dreams and goals. The teachers and staff have helped her grow over the last two years. Priscilla will be transferring from TCC to The University of Texas at Dallas in Spring 2015, were she will begin a fast track program to get her MBA.
There have been some ups and downs and it has not been easy, but TCC provided an avenue for this to be possible. We appreciate everything because TCC is a big part of our success. We will say to any student who thinks they cannot be successful, it does not matter where you are from, anything is possible. Though one may have some obstacles, never give up because that is the journey to success, and success is within reach.