Thomas Menchaca graduated from Tarrant County College in May 2015 with an Associate in Applied Science in Construction Management Technology. Now, he is working as an assistant estimator for Westwood Contractors, Inc., an award-winning, national general contractor headquartered in Fort Worth. The 30-year-old firm specializes in retail construction services and is a significant donor to scholarship funds at the TCC Foundation.
Menchaca attended TCC for a brief time in 2002 and then went to electrician school. He was busy working as an electrician until the recession hit in 2008. He returned to TCC and quickly decided on the construction management program.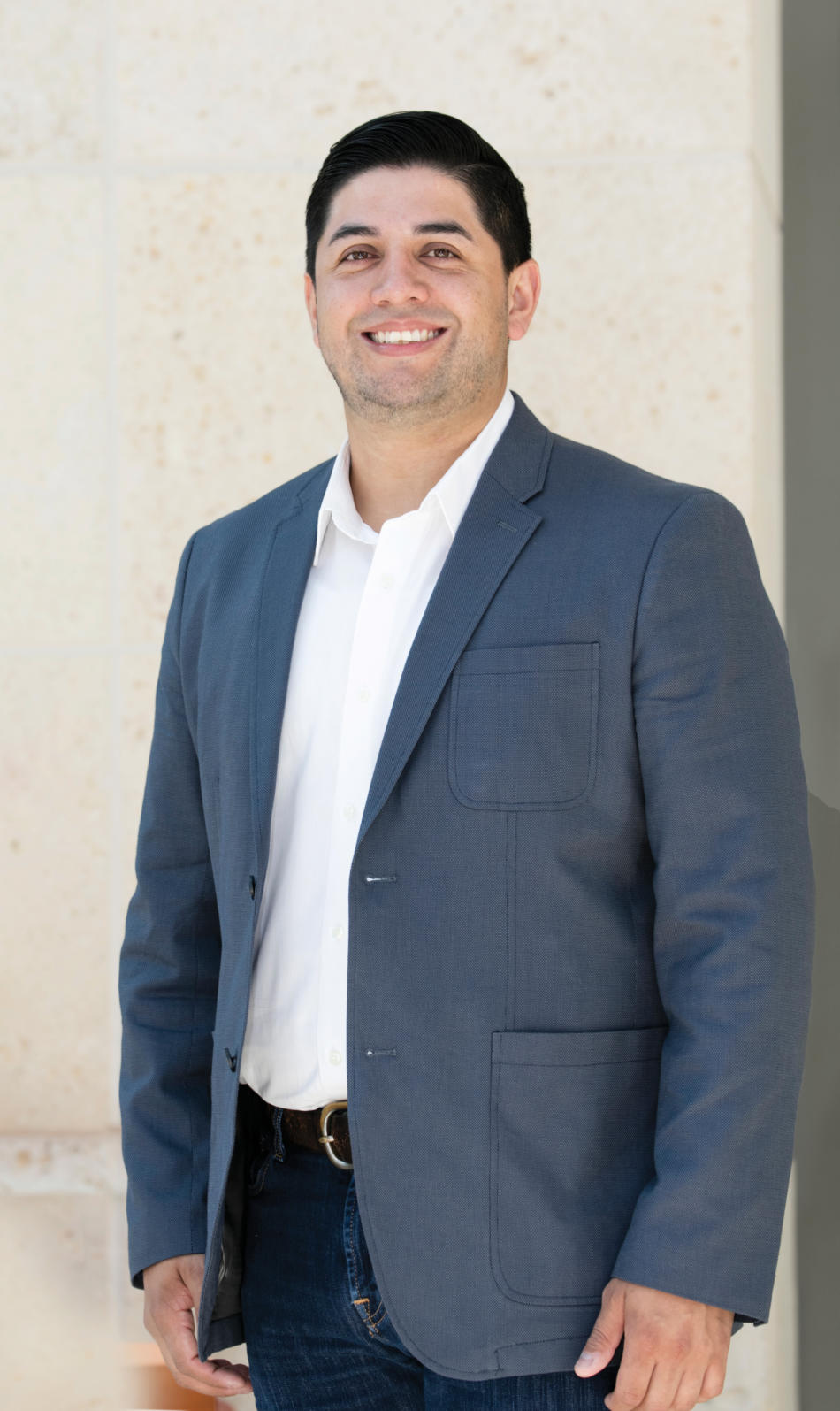 "TCC teachers were flexible with me because they knew my situation. The school gave me the schedule I needed and I had a tuition I could afford," Menchaca said.
TCC provides a very supportive environment, Menchaca said. "Teachers will come in early and stay late to help you, and fellow students are always helping each other out, staying beyond class to coach those who need help," he said.
Menchaca praised Orlando Bagcal, coordinator of the TCC Construction Management Program. "Bagcal got our program accredited, and he promotes the supportive culture," he said. The A.A.S. in Construction Management Technology is fully accredited by the American Council for Construction Education.
"The commercial construction business is thriving," said Robert Benda, chairman and CEO of Westwood Contractors, Inc. and former board chairman of the TCC Foundation. "To meet the current demand from our national retail clients, we are always looking for new team members who have the technological skills to quickly become a productive part of the organization.
"Thomas joined us as an intern while completing his practicum at TCC and immediately made a valuable contribution. We were fortunate to subsequently bring him on as a permanent employee," Benda said. "TCC's Construction Management Technology associate's degree program is one of the leading ones in the country and its graduates are well prepared to compete for jobs in the industry. We are excited to have Thomas as one of our leaders of tomorrow," Benda said.
Menchaca is a member of both Phi Theta Kappa and the Association of Construction Management Students at TCC.
He is a board member for the White Settlement Youth Football Association and coaches 24 boys who are playing in the Pee Wee league.
"TCC proved to me that anyone can get an education," Menchaca said. "TCC has affordable tuition, a supportive environment and locations all over Tarrant County."