Public Safety Training Center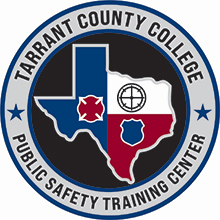 Our Public Safety Training Center (PSTC) is dedicated to 3 branches of public safety and offers training in dedicated facilities:
We are committed to serving the training needs of all fire and law enforcement agencies on local, regional, state, national, and international levels. We provide the highest quality education and training for all public safety professionals as well as those who want to enter public safety fields.
The PSTC is conveniently located in Fort Worth, Texas, at TCC Northwest.
See Our Students, Faculty & PSTC
(Time to watch: 7 minutes, 18 seconds)
Contact
Northwest Campus
Public Safety Training Center
Steve Keller, Director
817-515-7362
steve.keller@tccd.edu
Dave Lowe, Lead Coordinator — Facilities & Compliance
817-515-7374
david.lowe@tccd.edu
Updated June 13, 2023