Marketing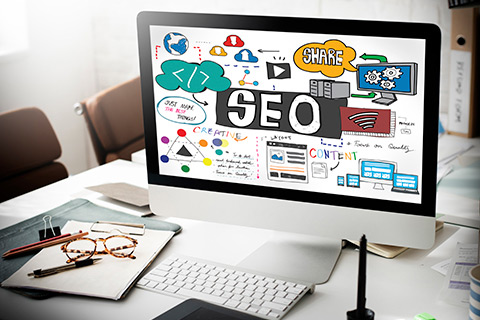 Quick Facts
Marketing professionals promote products and services to consumers, develop relationships, collect research data, and analyze market trends.
Explore on This Page
Job Titles & Career Info
Our Program
Why Choose Marketing?
Learn in-demand skills—almost all industries use market research
Work individually or with a team to design, collect, analyze & present data findings
Develop marketing skills you can use in professional settings
Prepare for What You Will Do at Work
Monitor & predict market & sales trends
Collect & assimilate consumer data & use statistical software to analyze that data
Design & plan promotional campaigns, prepare sales literature & assemble media kits
Research, analyze & market products and services
Brand & coordinate events to display & demonstrate products & services at trade shows
Marketable Skills You Will Learn
Critical thinking
Reasoning
Communication
Personal & social responsibility
Teamwork
Computer literacy
Before You Enroll, Think About:
You will need to be able to communicate effectively in all formats.
You will benefit from having an inquisitive mind that enjoys searching for facts and analyzing data.
You will need to keep up with innovations in specialized data base and customer relationship management (CRM) systems.
You will need to have an understanding of computer technology.
Need a boost to get ready for college?
Talk to your advisor about Developmental Studies if your TSI scores say you need some help in math or reading and writing.
Degrees & Certificates
Degree
Certificates
Level 1
Level 2
Occupational Skills Awards
How Much Time & Money to Finish?
2023–2024 Academic Year
| Degree or Certificate | Program Title | Semester Credit Hours | Total Tuition & Fees |
| --- | --- | --- | --- |
| AAS | Business Administration: Marketing | 60 | $4,140 |
| CRT1 | Marketing I | 21 | $1,449 |
| CRT2 | Marketing II | 45 | $3,105 |
| OSA | Marketing | 12 | $828 |
Notes:
Tuition is based on in-state, in-county rates.
Totals do not include textbooks and other materials.
Continuing Education Programs
Time commitments and fees vary depending on the course.
Earn More Choices & More Money
Transfer to a college or university to continue your studies. Earning a bachelor's degree opens the door to career and promotion opportunities.
For example, you will be ready to work toward:
Bachelor's in Marketing
Bachelor's in eMarketing
Bachelor's in Public Relations & Marketing
Next steps
Start on Your Pathway!
Contact
Trinity River Campus
Alicia Lupinacci, Ph.D.
Marketing Coordinator
Call 817-515-1874
Trinity River Campus
Tyson McMillan, Ph.D.
Chair of Computer Science & Business
Call 817-515-1131
Email tyson.mcmillan@tccd.edu
Updated November 20, 2023