Driven to make an impact?
Do you like making sure people stay healthy? Do you want to help find and diagnose health problems?
Explore Our Health Science Pathway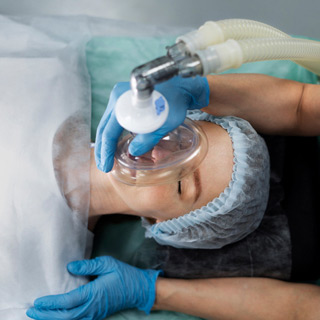 Prepare to enter a growing health profession: Become an anesthesia technologist who helps anesthesia providers in the safe, efficient care of patients receiving anesthesia.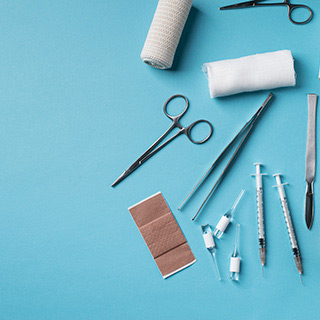 Prepare to work in hospitals, clinics, or doctor offices as a trained healthcare technician who uses specialized skills to clean and sterilize medical instruments, equipment, and supplies.
Learn to use specialized CT equipment to capture detailed diagnostic images of internal organs, bones, soft tissue, and blood vessels. These computerized x-ray images help doctors diagnose and plan treatment of their patients.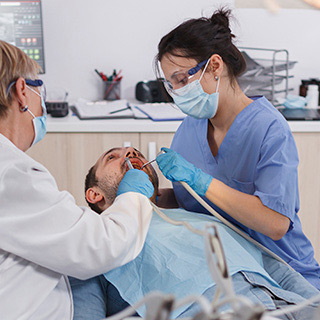 Find out how to become a registered dental assistant, so you can work with dentists to treat patients and perform administrative tasks in the practice.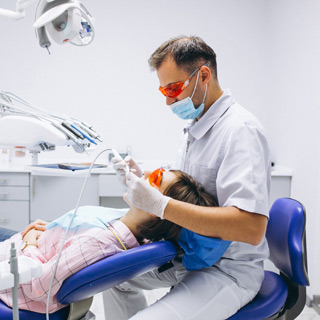 Become a licensed oral health professional. Learn techniques to protect teeth and gums and to prevent or treat oral diseases. Prepare to work with a dentist in a dental office.
Learn to use specialized ultrasound equipment to collect 2-D, 3-D, or 4-D images of organs and tissues in the body that help doctors diagnose and plan treatment of their patients.
Dietetics
Prepare to be an important part of health-care and foodservice management teams. Learn about food and nutrition, so you can advise people on what to eat to maintain a healthy lifestyle or to achieve specific health-related goals.
Learn to manage foodservice operations. Organize food programs, plan menus, and keep food safe. Also handle business-related tasks, such as budgeting and managing teams.
Prepare for an entry-level job in the dietetics field by building a solid food and nutrition foundation.
Learn how to help individuals develop a healthy eating habits that support their lifestyles. You may choose to be self-employed and have contracts with a variety of organizations.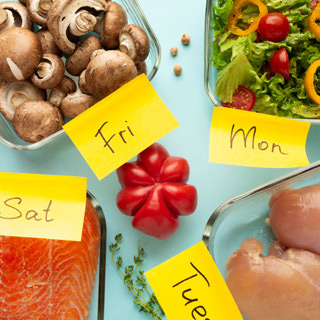 Learn how to plan meals and design menus that will meet the nutritional requirements for the general population.
Emergency Medical Services
Learn basic life support procedures in our entry-level certification program. Prepare to work with paramedics in pre-hospital care.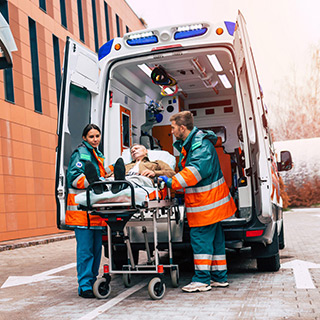 Prepare to apply for paramedic certification by learning both basic and advanced life support procedures.
Learn to how to use technology to manage and store patient information with accuracy and integrity. Prepares to sit for certification exams.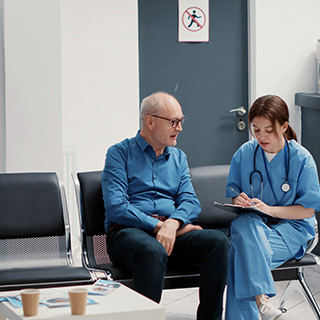 Learn the functions and responsibilities of a licensed nursing facility administrator. Complete coursework and participate in an internship / clinical training.
Learn to use specialized MRI equipment, which uses radiofrequency pulses and magnets to create pictures of cross sections of human anatomy. Doctors use these detailed 3-D images of soft tissues of the body to diagnose and plan treatment of their patients.
Prepare to work under the supervision of physicians in their offices or other medical settings. Be ready to perform both administrative and clinical duties in dynamic healthcare environments.
Prepare to help individuals with psychological and social difficulties. Gain knowledge and skills in mental health, intellectual disability, alcohol abuse, and other drug abuse.
Learn to use special equipment, radioactive materials, and safety protocols to create images of internal body structures. These images provide functional information about organs, tissues, and bones that help doctors treat their patients.
Nursing
Prepare to give and coordinate patient care as well as support and educate patients and their families. Complete our degree program successfully to be eligible to take the state board exam to become a registered nurse.
Enter the health care workplace quickly as a PCT who works as part of a health care team. Focus on helping patients with their daily activities, watching out their safety, and monitoring their vital signs.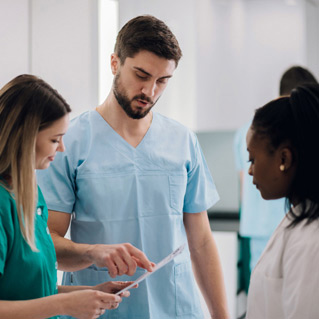 Prepare to work under supervision to give focused nursing care to patients with predictable health care needs. And prepare to sit for the certification exam.
Find out how to become an ophthalmic assistant, so you can perform initial evaluations and help patients take care of their eyes.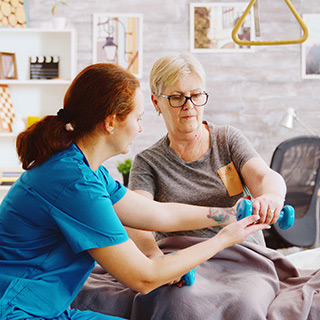 Prepare to become part of a team and carry out physical therapy treatment plans for patients. Also prepare to sit for the Texas Physical Therapist Assistant licensing exam.
Learn how to use x-rays to create 2-D images of body structures. These images are useful for finding bone fractures, foreign objects in the body, and the relationship between bones and soft tissues.
Learn how to administer therapy, perform diagnostic tests and pulmonary rehabilitation, and maintain therapy equipment. Prepare to sit for credentialing exams.
Prepare for a career helping surgeons, anesthesiologists, and registered nurses care for patients in the operating room. And prepare to sit for the certification exam.
Learn to use advanced technology and sophisticated equipment to capture images of blood vessels for pathologies, diagnostic testing, and interventional procedures through the veins and arteries of the body.
Explore different science and technology subjects while completing 1st- and 2nd-year courses that will generally transfer to a 4-year college or university.