Associate of Arts (A.A.) for Business & Industry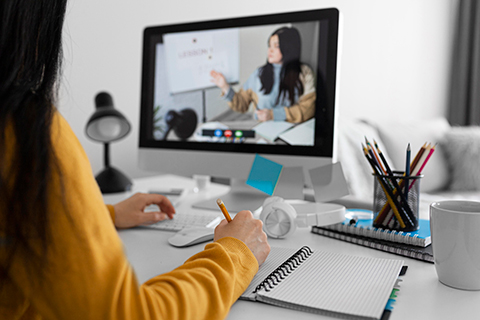 Quick Facts
Earn an A.A. and complete 1st- and 2nd-year courses that will generally transfer to a 4-year college or university.
Explore on This Page
Plan Your Transfer Pathway
A flexible A.A. opens the door to a wide range of bachelor's degrees and careers.
Work with your advisor to personalize your studies to fit your interests and needs.
Next steps
Our Program
Why choose an A.A.?
Explore different subjects if you're unsure of your career goals
Enjoy flexibility: Choose the courses you want—as long as you earn the required credit hours
Apply the basics / Core Curriculum course credits you earn with your A.A. at TCC toward a bachelor's degree at a 4-year university
Develop a well-rounded liberal arts foundation that will prepare you to live & work in an ever-changing world
Marketable skills you will learn
Critical thinking
Reasoning
Communication
Personal & social responsibility
Teamwork
Computer literacy
Before you enroll, think about:
While the A.A. credits generally transfer to 4-year colleges and universities, it's your responsibility to check with your destination school and program to make sure you meet their specific requirements.
When you work with your advisor to plan your A.A., be sure to tell them you want to transfer after you graduate from TCC.

Plan your A.A. with your 4-year school of choice in mind.

If you want to enter the workforce immediately or know you aren't interested in transferring, explore the Associate of Applied Science (A.A.S.) options in the Business & Industry Pathway.
Need a boost to get ready for college?
Talk to your advisor about Developmental Studies if your TSI scores say you need some help in math or reading and writing.
Degrees & Certificates
Degree
How Much Time & Money to Finish?
2022–2023 Academic Year
| Degree or Certificate | Program Title | Hours | Total Tuition & Fees |
| --- | --- | --- | --- |
| AA | Associate of Arts | 60 | $3,840 |
Notes:
Tuition is based on in-state, in-county rates.
Totals do not include textbooks and other materials.
Non-Credit Programs
Time commitments and fees vary depending on the course.
Start on Your Pathway!
Contact
Updated January 20, 2023